Email client setting

Microsoft Outlook 2016
for IPC Corporation s.r.o. clients

Microsoft Outlook version:1710 build 8625.2127
Document update date:21. 11. 2017
Contact: Filip Albert (albert@ipcc.cz, +420 777 721 207)
Adding a new account
After you open your email client, click on File tab and then on Add account.
Type in your email adress, click on Advanced options and mark off Let me setup my account manually and then click on Connect button. See picture 1.
Choose your account type as IMAP or POP. See picture 2.
Account settings will load automatically (see picture 3a and 3b). Click on Next button.
Select a password for your email adress and click on Connect. See picture 4.
After account settings finishes, click on OK. See picture 5.
If your client starts to download your emails and you send your first email successfully, then the client is set right.
Picture 1
Picture 2
Picture 3a
Picture 3b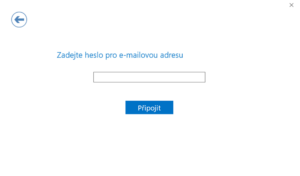 Picture 4
Picture 5